April has been a USA Surf Lifesaving* National Team member since 2016. She's been working alongside Mizuno and Gatorade testing their products and apparel out on the water. April and I met through a mutual friend and decided to combine talents – her beautiful self, her sport, some big brand products, and my photography. Below are the results!
Learn more about April and her sport below:
• instagram.com/aprilanuenuejoy
• apriljoydesigns.net
* Surf Lifesaving – Originating in early 20th century Australia, Surf Lifesaving is a competitive surf sport consisting of various competitions performed by lifeguards on the beach.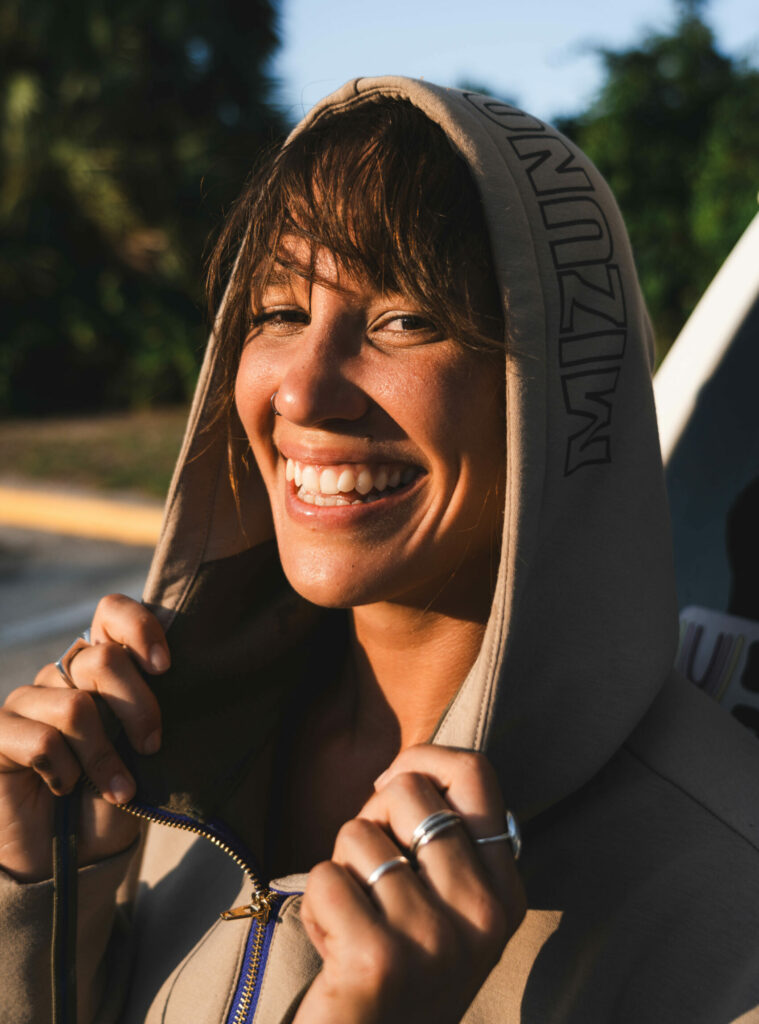 Energy Packets & a Sporty Two-Piece
Coolest Crop Hoodie & the Ocean
In the Water & a Skating-Rink-Carpet-Patterned One-Piece