WinShape creates next-level camps that turn summers into meaningful experiences for campers and families. WinShape offers both boys and girls overnight camps, day camps, and international camps. 
Leadership Weekend is a yearly conference for all summer leadership staff at each camp. Any summer staffer leading a team was invited to attend, meet fellow team leaders, and prepare for the summer.
Client: WinShape Camps – Staff Development
Deliverable(s): Full event coverage, 2-3 minute long recap video
Timeline: Thursday, March 31 – Sunday, April 3; video delivered Sunday morning by 8:00am, shown during final session
video specs: Sony A7iii, 24-105mm lens, 1080p at 120 fps, handheld with on-camera Rode shotgun mic
When I say this video was challenging, man do I mean it. Not only was the turnaround time quick but the expectations I put on myself were massive. Going into the weekend, I had an idea of what the summer's camp theme, More To Explore, would look and feel like. I did my best to replicate some of those visuals into the recap – outer space, video glitches, quick cuts, muffled voiceovers, VHS elements, and light leak overlays.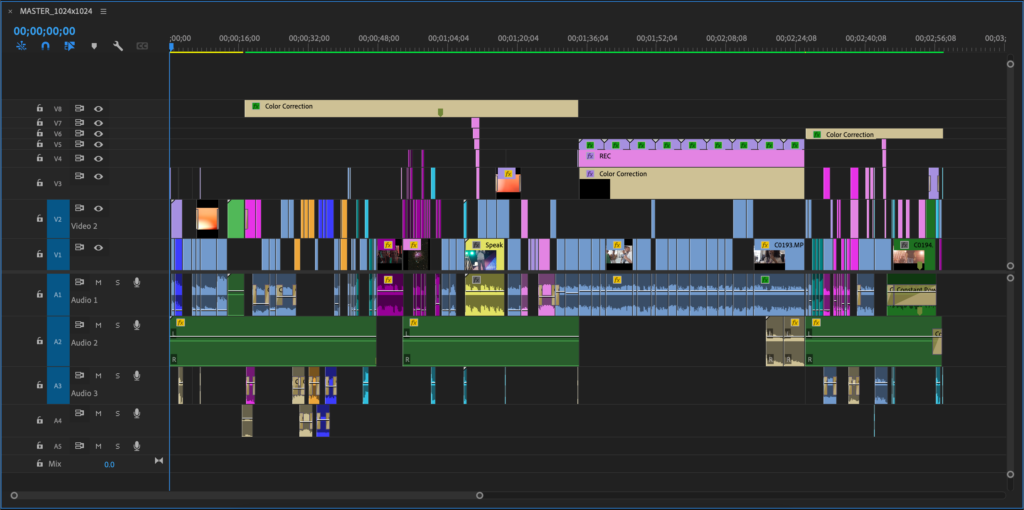 Shooting and editing simultaneously these 3 days (and into the nights) pushed me in many ways. Here are a few things that helped me through:
I prepared as much as possible before hand – Selected music, researched camp theme, bought additional camera battery, etc.
I worked efficiently throughout each day – Dumping footage and making selects regularly, keeping files organized, and balancing my time between shooting and editing
I prayed for strength, focus, and endurance A LOT
I continued to remind myself why I do what I do. My mission is to love and serve through media. At the end of the day, if that's accomplished (and of course along with the deliverable) then I've done my job
WinShape's community is unlike any other. I am beyond grateful for the opportunity. Aside from all the weekend's work, I kept in mind success was not only about creating a fantastic recap video. It was to connect with others and form relationships. I ended the weekend not only with a project I'm proud of but also feeling full and refreshed myself. Can't wait for the next event, WinShape 😉
Tyler N.
Teael Creative was amazing to work with! Tatianna was professional, attentive, and very accommodating of our requests. She worked quickly on a short turnaround window and delivered an excellent recap video for our event. She brought really great ideas to the project and took things and ran with them with limited direction. We will definitely be using her and her team again!
Kenny M.
Teael Creative is an incredible company that partners with you from beginning to end, with excellence. No matter your crazy idea, Tatianna will get on a call, ask questions throughout and put a creative spin on your project that will blow your mind. My team at WinShape Camps LOVES using Teael creative for all of our video needs.